Aye-oh my fellow managers!

Charles Anigam was a Hogwarts student, football and quidditch fan, he played at the Gryfindoor´s quidditch team as a Keeper. He was known at the quidditch fields as Dario Di Conca, a football player that he idolized. After his formation, he decided to don´t apply for some boring job at the ministry, instead he ran away from the busy London metropolis and went to Plymouth to start his own Quidditch team. In the past, Chasers were known as "Catchers", and for Dario, the Chasers are the most important position in the field, so Plymouth Catchers was the right name to give.

And all started in the 14th season. The Catchers (as they are known) played their first season in the Iron League with only local players, but Dario knew that was not enough. With the help of his house-elf Hokey that scouted the entire country looking for potential quidditch players, he started to reformulate the team with young players, a squad that one day could lead the club to Honour League.


Name:
Plymouth Catchers

Logo






Founded:
26th September 2013 (Season 14)

Nicknames:
"Catchers", "The Catcher?s!"

Stadium:
Kent Davidson Watercraft (former Catchers Watercraft) - 32000 seats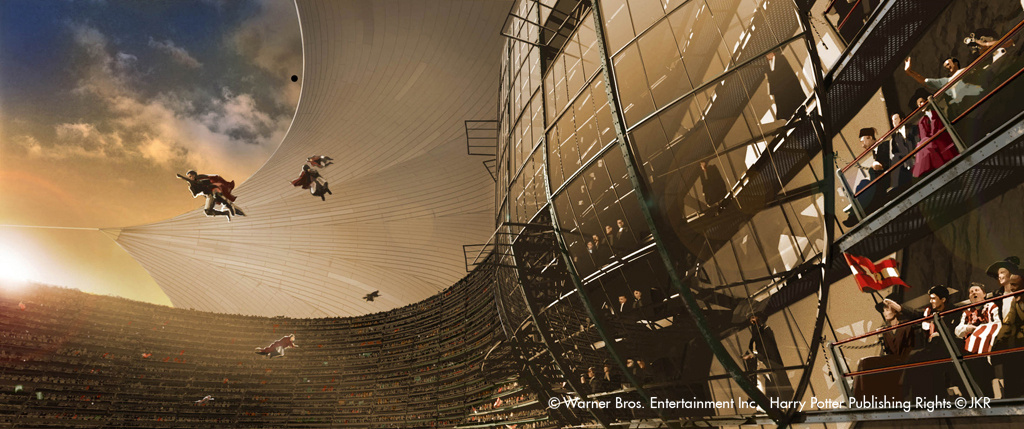 Staff
Dario Di Conca - President
Hilda Ford - Vice-president
Nadia Curry - Coach
Damon Quinn - 2nd Coach/Keepers coach
Fergus Levene - Seekers Coach
Kent Davidson - Chasers Coach
Kilian Currie - Beaters Coach
Hokey - Leading Scouter
Lucinda Gray - Scouting I
Nina Havard - Scouting II

Current Squad:


Captain
Ogbonna Akinyemi



1st Generation

Fergus Levene - Seeker
Lorelei MacKay - Seeker
Kent Davidson - Beater; Chaser
Nina Havard - Beater
Keri Drummond - Beater
Kilian Currie - Beater
Lucinda Gray - Chaser; Beater
Imogene Boyde - Chaser
Damon Quinn - Chaser; Keeper
Nadia Curry - Keeper
Hilda Ford - Chaser; Keeper

1st Generation titles



1st Generation Achievements

Season 24 Gold League top scorers: Imogene Boyde, Damon Quinn, Kent Davidson
Season 28 Honor league top scorer: Kent Davidson
Reaching to Honour League


2nd Generation

Gilbert Ross - Seeker
Yvonne McLaren - Seeker
Olin Brice - Beater
Morris Mason - Beater
Harlan Duffy - Beater
Deirdre Hurst - Chaser
Georgette Baird - Chaser
Britney Andrews - Chaser
Foster McBride - Chaser
Csanád Zóki - Chaser
Harley Shaw - Seeker,Keeper

2nd Generation titles




2nd Generation Achievements

------

3rd Generation

Mandy Gallacher - Seeker
Nadine Bailey - Beater
Carmen Begum - Beater
Cesare Magri - Beater,Chaser
William Beedles - Chaser; Beater
Serena Beddoe - Chaser
Melissa McIntosh - Chaser
Tina Dunne - Chaser
Ogbonna Akinyemi - Chaser
Keegan Harrison - Chaser, Seeker, Keeper
Fergal Dacey - Chaser
Birgitt Herbst - Keeper
Bella Dunne - Keeper

3rd Generation titles




3rd Generation Achievements

Season 45 Honour League top scorer: Cesare Magri
Season 48 higher %goal: Serena Beddoe
Season 48 higher %bludger: William Beedles

4th Generation

Angus McKenna - Seeker
Anabel Pichardo - Chaser
Fleming Brown - Chaser
Shelley Nolan - Chaser
Joe King - Beater
Kenway Gallagher - Beater
Mandy Montgomery - Keeper


4th Generation titles




4th Generation Achievements

Season 56 Honour League top scorer: Shelley Nolan
Season 56 higher %goal: Fleming Brown
Season 56 highest number of won duels: Angus McKenna
Season 57 higher %goal: Shelley Nolan




Hall of fame




Icons




6#Kent Davidson - Beater/Chaser
loading....




1#Damon Quinn - Chaser/Keeper

Last member of the "1st chasers trio" to join the hall of fame. He played 14 seasons in Plymouth, arriving with only 21 years and becoming famous as one of the notables of the "chasers trio", in gold league and when the Catchers arrived to honor , some strategical changes were made in the squad, several players changed their main favorite position, Dario believed that this strategy would improve the team without spending too much money, so 2 players of the original chasers trio were moved out to other positions, Lucinda Gray was adapted to beater and Damon to keeper, the young beater Kent Davidson was adapted to chaser. Damon was a good chaser, but their performances as a keeper were from another world, sooner he was called to England main squad, and he was considered honor´s best keeper for several seasons. Damon Quinn was present in all Catchers big moments and titles until the CWC final where he performed his last match with the Catchers shirt. Damon Quinn is a legend of the legends, so he and Kent are the 1st players to entry in the "icons hall of fame", where only the best of the bests will join.



Legends


8#Keri Drummond - Beater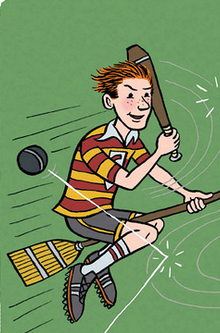 Former England national player, the "beast" as Catchers fans call him due to his strength, played his last seasons in Plymouth, he was for several years their most valuable player, seen as an icon to the squad and supporters. Currently the Beaters Coach.

5#Fergus Levene - Seeker



Catchers 1st seeker, played 10 seasons in the club helping them to reach the Honour League. He will be always remembered for his most decisive snitch captures. He had a promise contract with Catchers to be their future Seekers coach after his retirement. With 34 years old he went to Coventry Cavaliers to play his last seasons. Currently, he got a role in Plymouth Catchers staff team as the seekers coach.

1#Nadia Curry - Keeper



The "Mohawk Girl" was the first Catchers captain. Ferocious between the rings, since the beginning, she became the leader in the pitch, organizing the entire team from backwards. Fans loved her for this punk girl´s charisma, and for her saves with the hair! With 33 years old, she went to Oxford Radioheads, to play her last seasons. Currently, She´s the Plymouth Catchers coach.

10#Lucinda Gray - Chaser, Beater



The oldest member of the first "chasers trio", 10 seasons with Catchers shirt. Remembered for her agility and dexterity, and mentor of Imogene and Damon. With the years passing by, the experience gained give her the opportunity to play as a Beater. With 34 years old she went to the Coventry Cavaliers.

7#Imogene Boyde - Chaser



Imogene is a true Catchers legend, 12 seasons as their chaser, she was nominated the team best player for several seasons. The blonde girl with a sad look was the introspective of the group and one of the most influential players in the locker room. She accomplish her dream of winning the honour league in her last season with the Catchers shirt. The ambitions about her after quidditch career are unknown.

3#Nina Havard - Beater



Beater from the 1st generation, fans call her "Nadia Curry´s sister", because of the similarities in the hair style. She played almost all her career in Plymouth, she remained always loyal to the club even when she wasn´t 1st option in the main squad, approximately 14 seasons playing with Catchers. The fans salute her entry in the club hall of fame.

4#Kilian Currie - Beater



Currie may be the best example of a player that didn´t take a lot of seasons to have impact in the club, he came from Bedford Butchers to bring experience in the beater´s field and he was extremely successful doing it. 3 seasons with Catchers, 1 honor league, 1 final in the CWC, and a vital presence that helped Olin Brice becoming one of the best bludger launchers. Later he was included in Morris Mason deal, playing his final season in the Gloucester Ghouls.

5#Gilbert Ross - Chaser,Seeker



Around season 19, Dario Di Conca discover a young chaser looking for experience, Dario (Plymouth Catchers coach at the time) decided that Ross characteristics were more appropriate to the seeker position, he learnt with Fergus Levene, and remained most of his time as a Catcher´s reserve, he was even sold before Catchers joined honor league, but Dario bought him back when he saw him at a cheap price in the trade market, although these complications Ross always remained loyal to his 1st club, but his strong and egocentric personality was not easy to fit in the Catchers locker room, after Fergus Levene left Plymouth, the club decided to bought Lorelei, increasing Ross´s dissatisfaction in the club. Only with 27 years old and after 8 seasons as a reserve, Ross finally won the spot as main seeker, and what an excellent way of winning it, grabbing the snitch that gave them the honor league. Season 27 was the greatest season to Ross in Plymouth, playing all the official matches and winning the championship, but the tense relationship with the coach Nadia Curry was well known and in season 28 he compete with the younger Harley Shaw for a position in the 1st line-up, losing it in the 2nd half of the season, after being benched in the CWC final he decided to look for another club, he was sold to Dundee Mifflins. Nowadays, Gilbert Ross has become one of the most notables seekers of the world. Although the controversy, Ross has a spot in the heart of the fans, a story of a loyal young boy formed in the club that won the major championship for it.

10#Hilda Ford - Chaser,Keeper



In Catchers 1st season in honor, they bought Hilda Ford to play as a chaser, she became Catchers´captain in her 1st season in the club until season 29 (her last season), except in season 26 where she lost the place to the well-known seeker Lorelei Mackay. Her place in the 1st line-up was solid in the first 3 seasons, winning and lifting honor league trophy in the 3rd one, in her 4th season, she lost a place in the main line-up to Georgette Baird, then she was adapted to keeper. In her last season as quidditch professional, she accomplish her dream of being called to England´s quidditch team substituting Damon Quin as the 1st national Keeper.

9#Britney Andrews - Chaser


11 seasons in Plymouth, England International player, Honor league winner."The mother"

12#Harley Shaw - Keeper, Seeker


12 seasons in Plymouth, Several nominations to the Golden Broom Award and 2 victories in the best keeper category.

8#Olin Brice - Beater


Welsh international player, played 13 season in the Kent Davidson Watercraft [S28-S40], 1st Catchers´player to reach lvl. 90, 8 consecutive seasons being considered Catchers´best overall player.

7#Foster Mcbride - Chaser


Australian international player, 12 seasons in the team [S29-S40], Nations world cup winner. 1st non-European to player an official match.

17#Yvonne Mclaren - Chaser,Seeker


Scottish international player, 12 seasons in the team [S29-S40], came in the deal of Georgette Baird between the Corgis and the Catchers, several nominations for seekers category of the Goldem Broom Awards and one victory for best seeker category.

16#Csánad Zóki - Chaser


Arrived to Plymouth when he was only 18 years old, the promising chaser was then offered to Harrogate Villains to grow as a player. He then returned in a trade with Deirdre Hurst, after a loan to the Dublin Blackcats, Zóki won a place in the line-up, being one of the best performers in his position. Idolized in his country, he won a gold broom award for best chaser in the world. Zóki was the first non-British descendant, and the 1st non-English native speaker to enter in a Catchers´ line-up.

2#Nadine Bailey - Beater


1st captain to be spawned by the academy, 8 seasons as captain and many others in the youth squad. Although not always the 1st option in the main lineup, Nadine had a powerful voice in the locker room and a huge respect by the supporters.

7#Cesare Magri - Chaser


First Italian to shine in the Watercraft, Catchers paid an exorbitant 150k for the young talented Chaser, He had the tough challenge of substituting the also 7#Foster McBride and did not disappoint, this lethal striker played 11 seasons in Plymouth [S40-S51], won one honour league, was the honour league top scorer of S45, a reference in Italian and Catchers quidditch.

8#Melissa McIntosh - Chaser


In the 41st season, Catchers purchased for 120k a Irish chaser from the Fareham Fighting-Hamsters, Melissa made her quidditch formation in the Biscione´s academy, she entered immediately in the main-lineup substituting Fergal Dacey. Irish international played 10 seasons in the Watercraft and was very often compared to her compatriot Kent Davidson.

9#Ogbonna Akinyemi - Chaser


Akinyemi was spotted in a Nations World Cup where the Nigeria´s captain good performances convinced the Plymouth Catchers to offer him a contract in the British League. Akinyemi was the 1st African player to play in Plymouth, his strong charisma and leadership skills lead him to be the captain of the squad that won the S48th Honour League Championship. Unforgettable the moment when he raises the trophy of the greatest quidditch league of the world.

12#Birgitt Herbst - Keeper

German international player that represented Catchers for 12 seasons [S40-S51] and substitute the legendary Harley Shaw.



International Players


Keri Drummond (B)

Kent Davidson (C)

Damon Quinn (K)

Hilda Ford (K)

Jack Fisher (S)

Olin Brice (B)

Britney Andrews (C)

Foster McBride (C)

Csanád Zóki (C)

Yvonne Mclaren (S)

Harlan Duffy (S)

Walter Flynn (C)

Birgitt Herbst (K)

Cesare Magri (B)

William Beedles (B)

Melissa McIntosh (C)

Mandy Gallacher (S)

Ogbonna Akinyemi (C)

Carmen Begum (B)

Anabel Pichardo (C)

Angus McKenna (S)

Shelley Nolan (C)

Mandy Montgomery (K)

Valery Igumnov (C)

Charismatic Captains


Nadia Curry (K) Season 16 - Season 24

Hilda Ford (C) Season 25; Season 27-29

Lorelei MacKay (S) Season 26

Deirdre Hurst (C) Season 30-32 - 2nd youngest captain (19.3 years old)

Kent Davidson (C) Season 32-35

Yvonne Mclaren (S) Season 36-37

Nadine Bailey (C) Season 38-45

Mandy Gallacher (S) Season 45

Keegan Harrison (S) Season 46

Ogbonna Akinyemi (C) Season 47-50

Sherwin Howarth (K) Season 51-52

Keegan Harrison (K) Season 53

Joe King (C) Season 54

Timothy Butler (C) Season 55 - youngest captain (17.5 years old)

Best player award


Imogene Boyde

Keri Drummond

Kent Davidson

Olin Brice [S30-S38]

Yvonne Mclaren S39

Csandád Zóki S40

Nadine Bailey

William Beedles

Melissa McIntosh [S46-S50]

Carmen Begum [S51-S53]

Shelley Nolan [S54]


Plymouth Catchers long-run goals:
Win
(check)
Win

12 Honour League seasons presences in a row (12/12) (check)
Break the record of consecutive presences in Honour League (21/21) (check)
2 years of Honour League (24/24) (check)

Plymouth Catchers short-run goals:

For the 1st season in honour league, the goal was to keep away from the relegation. Since that goal was reached in a early stage, the 3rd place will be our goal until the season end. (Season 25) Goal Accomplished
In the 2nd season, the Catchers have made some heavy investments, the purpose was to make the team competitive enough to fight for the Honour league. The main goal of this season is of course to win the league. (Season 26)Goal not succeeded
3rd season in Honour, Catchers make a little expectations management and are aiming to be in top-3. (Season 26) Goal Accomplished
4th season in Honour, Top 2 in the championship and victory in the Club WC are the seasons goals. Changes in the "chasers trio" may difficult this hard goals, but apart the inexperience, Catchers community have fade in their young chasers quality.Goal not succeeded
5th season in Honor, the goal is to prepare the team for the next CWC in the 32nd season, in the Championship the goal is to be in the top-8, we´re well known that our team suffered a rebuild, it´s now younger and more inexperienced than the title competitors. 11th place Goal not succeeded


6th season in Honor, we believe that the cycle has been turned around and the team will start showing
better performances, the top-8 is still the goal. 7th place, goal was succeeded


7th season in Honor, we´re getting more ambitious has the CWC comes closer and the team´s performance is more closer to the top, our goal is the top-5. The Catchers didn´t reach their goal (5th place), but they made a good season reaching the 6th place, goal not succeeded
8th season in Honor, CWC season, the main goal is to win the CWC and maintain the squad in Honor league.
4th place in honor and loss at the CWC final, goal was not succeded
9th season in Honor, there´s no big goals this season, only maintenance. 10th place, goal was succeeded


10th season in Honor, currently in 4th place fighting to reach top-3, that´s our goal to this season finale.


16th season in Honor, the 3rd generation is in! Csanád Zóki is the only remaining player from the 2nd generation. In this rebuilding phase, our goal is to maintain the team in the league and break Corgis´record of consecutive presences in honour league.


17th season in Honor, with the sell of Catchers´best players, Zóki, the team is struggling to remain in the top. In this phase, end of rebuilding and beginning of a new generation, where players are still growing and developing, our team´s goal is to get away from the bottom-line.