Season 50
3rd Generation - The beginning of the end
Chasers´department will suffer some deep changes starting next season, International stars Cesare Magri and Melissa McIntosh set up their retirement to the end of the current season. Rumors say that Pichardo and Brown will replace both legends, it s unknown how this replacement will affect the team´s performance that already decrease this season, currently occupying the 8th place.
Captain Obgbonna Akinyemi leaves this season. Nigerian Superstar, 1st African player and captain to compete at Plymouth´s side will leave the club due to a clause establish in the loan contracts made with the Uachdar Elephants. Everyone will remember the moment when he lift the honour league title.
Market
Purchases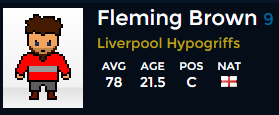 Price: 80k from free agent
Last Club: Swansea Alchemist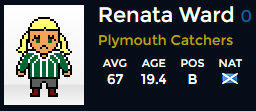 Price: 20k from free agent
Last Club: Manchester Legionnaires
Loaned situation:


The Elephant players end their loan contract this season and are expected to be included in the main lineup. Catchers own 112k as development fee + Akinyemi.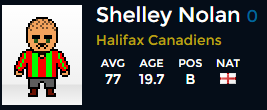 Nolan contract was extended until the end of season 51. 45k are owned to the Canadiens.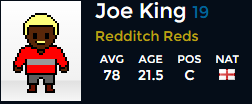 Both loaned to the Reds, their contract expire this season, still, there are negotiations going through to extend the loan. 20k are owned to the Reds.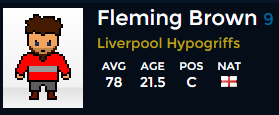 1 season loan to the Hypogriffs. 5k are owned